Fixed Annuities & Rising Interest Rates: Can They Get Along?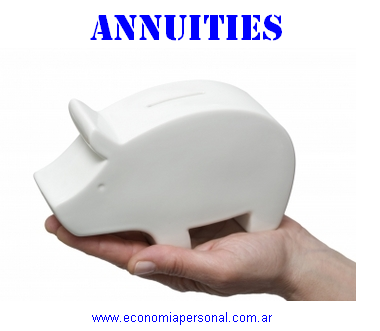 Fixed Annuities & Rising Interest Rates: Can They Get Along?
By Cary J. Carney
When 2012 arrived, some in the financial services community opined that the era of historically low interest rates was beginning to wind down. But this promising rise didn't last. In early 2012, interest rates suffered a disappointing retreat, which is particularly challenging for retirement savings options such as money market accounts and certificates of deposit (CDs), which are highly sensitive to interest rates.
Traditional fixed annuities also have struggled due to the continued low interest rates. In fact, total sales of fixed annuities dropped 10 percent in the first quarter, according to a report by LIMRA in April.
Yet LIMRA's report also pointed out a bright spot on the annuity front: fixed indexed annuity sales jumped 14 percent in the first quarter, outperforming traditional fixed annuities for the third consecutive quarter and capturing 45 percent of the fixed annuity market. It is widely understood that this growth is largely driven by consumer interest in the income riders that offer reliable guaranteed income. Such sales outperformance came as little surprise to financial professionals who are familiar with fixed indexed annuities and their specific characteristics. These products provide clients seeking retirement income with a sound combination of flexibility in interest-crediting options and limited upside potential.
Here's how they do it.
Fixed indexed annuities depart from their traditional fixed annuity counterparts in that they give owners some interest-crediting potential, which is typically linked to the performance of one or more market indices. The owner can put all or some of the annuity's value in the index-crediting strategy and/or elect to allocate some portion to the fixed interest rate strategy that is typically offered. If the index performs consistent with the index-crediting strategy, the owner benefits, yet if the index goes down, a credit may not be received. However, either way, the owner's principal is protected. And every contract anniversary date, the annuity owner can re-allocate between the index and the fixed and index components of the product to seek a more appealing balance.
If rates rise, then what?
It's clear from LIMRA's findings that buyers are out there for fixed indexed annuities, yet many financial professionals may not fully understand what is driving this demand. After all, the interest rates on the fixed portions of these products have been nothing to write home about. Why are people buying these products? We can speculate that interest rates have been low for so long that, for many clients, these rates have become the "new norm." As such, financial professionals must adjust their view of the interest rate hurdle and potential sales opportunity this product category represents.
The major hurdle to sales of fixed annuities is the prospect of future rising interest rates. Now, more than ever, financial professionals and clients alike are finding it hard to envision rates going any lower. They share the sentiment that rates will rise in the coming year or so, which can make a range of long-term interest-rate-linked instruments, including fixed annuities, seem less attractive at today's rates.
In response to these concerns, some insurers have introduced new features on their fixed indexed annuities to credit interest if rates rise. Some carriers have introduced interest-rate-based crediting strategies that use a point on a published "swap curve" as the benchmark rate, while another approach provides the fixed indexed annuity owner with credit based upon an increase, if any, in the three-month London Interbank Offered Rate (LIBOR). This index strategy credits interest if the three-month LIBOR rises from one annuity anniversary to the next.
In practice, this feature typically allows the annuity owner to work with their financial professional to create a degree of diversification of index-crediting strategies within the product. They may be able to adjust how much is allocated to the product's options for a guaranteed rate, equity index and interest rate benchmark, leveraging the annuity's potential to act as a durable and flexible vehicle for retirement savings.
Tough conversations.
Regardless of whether a fixed annuity–of any variety–might be a good fit for a particular client, many financial professionals first must deal with various myths about the product that might make the client leery. Perhaps the most common myth, one that can undermine trust from the very beginning, is that fixed annuities are laden with fees and charges that are kept out of sight of the buyer. Typically, the base fixed annuity has no direct fees. Generally, optional features and benefits–such as guaranteed income or specific death benefits–are the only direct fees charged to a contract holder.
Surrender charges can be another point of confusion. Some clients may imagine that they face punitive fees that will prevent them from accessing any of their funds if they need them. Here, too, is another opportunity for a financial professional to explain what surrender charges are, when they are incurred and when funds can be accessed without the imposition of a surrender charge. For example, typically, an annuity owner can withdraw up to 10 percent of the annuity's value in a given year without penalty. Additionally, many annuities follow the "10/10 rule," which limits surrender charges to 10 years and 10 percent in the first year of the annuity. Such charges diminish over time and completely disappear by the end of 10 years. Of course, regardless of the "10/10 rule" all surrender charges must be considered carefully in any situation when a client is considering an annuity purchase.
Limits on interest crediting in fixed indexed annuities, such as caps, spreads and participation rates, also may be misunderstood, with clients thinking that such limits somehow boost profits for insurers. Generally, the insurance company purchases hedges to cover the cost of index credits that the annuity owner gets paid. In other words, an insurers' hedging strategy typically means that they are not impacted by the actual performance of the respective index and don't get a windfall depending on the actual market performance or interest rate movement.
Taking action
Plenty of financial professionals have clients who are treading water: Clients worry about stock market volatility on the one hand, but also are reticent to lock into current interest rates that may turn unacceptable if rates rise in the coming months. Fixed indexed annuities, including those with features that take advantage of rising interest rates, may present a viable solution for these clients.
By providing the real story about new strategies and options–and addressing some of the negative myths–financial professionals can help their clients overcome their fear of the future and get back to saving for a more secure retirement.
Source: LifeHealthPro, August 23, 2012.
———————————————————–
About the Author
Cary J. Carney is the vice president of independent distribution for ING U.S. Insurance's annuity and asset sales business, overseeing business development from the national marketing organizations, external wholesaling efforts and providing support for product development and marketing initiatives for the company's annuity business. He has held a number of positions within ING U.S. since 1997. Prior to joining ING, Cary was a property & casualty and life insurance representative. He also holds his series 6, 63 and 26 securities licenses.