Insure your family's future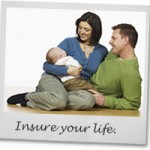 Insure your family's future
By Derek Sankey
Suzanne Mah Woo, 28, and her husband Adam, 30, are both entrepreneurs — she runs her own dog training business, while he works for a large oil company as an independent contractor in project management — so when the couple bought their first home in January, they started to think about what kind of protection they need should something unexpected happen.
"We definitely wanted to make sure we were protecting ourselves", says Suzanne. "I come from a family of entrepreneurs, so this wasn't something that was completely new to me."
Full-time employees of large corporations often have some type of life, disability or critical illness insurance as part of their benefits, but it's often not enough and entrepreneurs or small business owners are usually on their own when it comes to protecting themselves and their families' futures, say insurance experts.
Suzanne and Adam did some research online to find a financial planner they felt comfortable with and made the call to meet Ryan Alexander, an adviser with Sun Life Financial in Calgary. They both bought life insurance policies and Adam bought additional disability insurance, while Suzanne is now looking to add disability to her own coverage.
"The younger you start, the easier that it is and the lower that your premiums stay", Suzanne says. "The higher up you go in age when you start off, your premiums are just going to go up like crazy."
Insurance and financial planning experts say young couples often don't think about insurance early enough, but at any age having that conversation with your partner is critical to ensuring that adequate — and affordable — protection is in place.
"In most cases, the younger clientele — the mid-30s and under category — do tend to find the insurance industry and the product lineups to be rather confusing," says Alexander.
Regardless of age, the situation and the needs are quite different for each individual and couple. In general, life insurance is based on life expectancy and therefore the longer in life you wait to buy it, the more expensive the premiums.
Take Carole Dahl. "I have kids and grandkids with another grandkid coming up," she says.
"I give credit to (my financial planner) because it's the way she explained it — in our terms," she adds, referring to her and her husband's decision to finally take the plunge into life insurance after delaying the decision for years.
"You need that protection in the future", says Dahl. "It's protecting you where other companies maybe can't protect you as much. A lot of people shy away from it. It is an expense, but think about if it's a necessary expense and I had it pointed out to me that it is and I can change it any time."
One of the reasons insurance can seem so confusing is because the options are so flexible, from life to disability to critical insurance options and the ability to customize any combination and level of coverage or terms, according to individual needs.
"We all owe it to ourselves and to our spouses to have that conversation and explore the options," says Francis Ho, national sales manager for TD Insurance in Western Canada.
After having that conversation, which Ho admits is sometimes considered "taboo," the next step is to educate yourself about the basic options and to seek out a professional broker or planner to help guide you through a needs analysis to determine what coverage makes sense for you.
Steve Carter, with BMO Insurance, says affordability is an important consideration, but adds most people need to get as much as they can afford to ensure their families have adequate protection if they die, become disabled or critically ill.
He points to a study by the Canadian Cancer Society that shows cancer patients can easily incur $20,000 in medication costs alone, above and beyond what public health care will cover. That doesn't include child care, home care, time off work for a spouse to provide care and other expenses that add up fast.
"When you go through the recovery period or treatment period for a critical illness, there are many expenses you have to be prepared for," says Carter.
The best advice is to start thinking about it early on in life.
"The first time you think about it is the best time to do it because life is going to happen," says Alexander.
Ho says it's important to revisit your policy on a regular basis — at least every couple of years.
"Life insurance is something we should consider and revisit whenever we reach a major life milestone", he says.
"I recommend picking up the phone and calling an insurer. A lot of times, we don't even know what questions to ask."
While Suzanne and Adam don't have kids right now, that could change in the future and, as entrepreneurs, they're doing everything they can to protect each other's future.
Suzanne has even set up an investment account for her beloved dogs because "they cost money as well," she says.
The couple plans to continually review their coverage levels as they build their businesses and their life together.
"You need to sit down with somebody and talk about your personal goals for now and into the future," says Suzanne.
Fuente: The Calgary Herald, 20/08/11.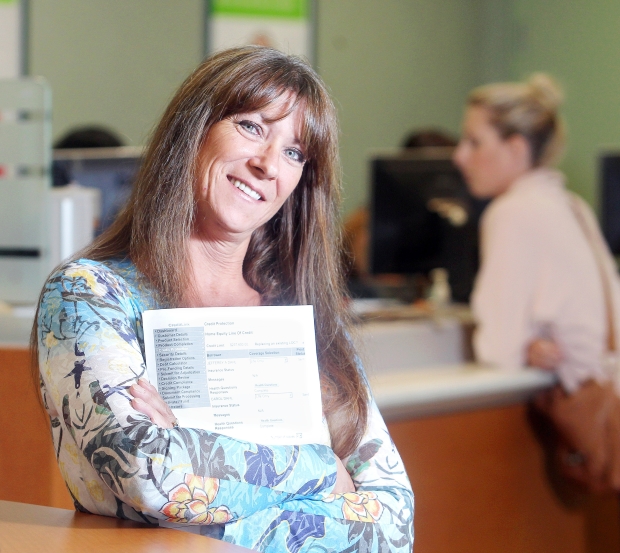 Carole Dahl and her husband finally took the plunge into life insurance after delaying the decision for years.