SEC and SIPC ready to rumble over Stanford payouts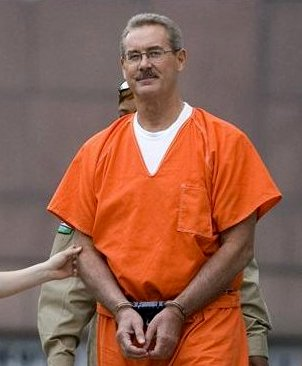 SEC and SIPC ready to rumble over Stanford payouts
At issue is whether CDs held in Antigua were guaranteed
By Dan Jamieson
The SEC versus SIPC fight looks to be a slugfest.
Late yesterday, the Securities and Exchange Commission asked a federal court in Washington, D.C., for an order directing the Securities Investor Protection Corp. to cover victims of R. Allen Stanford's alleged $7 billion Ponzi scheme.
But SIPC president Steve Harbeck vows to fight the action.
"Given the diametrically opposed positions of the SEC and SIPC, this matter is going to have to be resolved in the courts," he said in a statement sent to reporters today.
"We don't believe [an SIPC liquidation of Stanford Financial Group] should happen without an argument on the merits of law," Mr. Harbeck added in an interview.
But the SEC is saying there's nothing to fight about.
In its court filing, the agency claims that it has sole authority to determine if Stanford customers should be covered.
"The language, structure and legislative history of [the Securities Investor Protection Act of 1970] demonstrate that the commission has absolute discretion to make this preliminary determination" to cover Stanford customers, the SEC argued.
SEC spokesman John Nester declined to comment.
The law allows the SEC to get court orders directing the SIPC to liquidate a failed brokerage firm and return cash and securities to customers.
Yesterday's legal action by the SEC is the first time the agency has invoked this authority over the SIPC.
If the court grants the SEC's request, Mr. Harbeck said that the SIPC will appeal.
The SIPC has refused to get involved in the Stanford case despite an SEC request from last June to do so.
"The SEC is taking the unprecedented position that SIPC must provide financial guarantees for investors who chose to purchase CDs issued by an offshore bank in Antigua," rather than securities, SIPC said in its statement.
Expanding SIPC coverage to investments held outside of a brokerage firm would put the SIPC's $1.4 billion reserve fund at risk, Mr. Harbeck told InvestmentNews.
As a result of the costs incurred in covering customers of the Bernard Madoff firm, the SIPC in 2009 increased assessments on broker-dealer firms to 0.25% of net operating revenue, up from a flat $150 prior to the Madoff scandal.
The SIPC covered Madoff investors because investors were issued statements showing that assets were held at Bernard L. Madoff Investment Securities LLC, Mr. Harbeck said.
"We don't believe that [with Stanford] the brokerage firm was holding anything, and that is the essential difference," he said.
In its court filing, the SEC argues that Stanford customers should be covered by the SIPC because the fraudulent certificates of deposit were sold through the brokerage firm and because Mr. Stanford controlled all of the firm's nonbrokerage entities.
Source: Investment News, 13/12/11.