Underwriting, frailty and older age applicants
Underwriting, frailty and older age applicants.
By Gary Haddow.
A 75 year-old man is applying for $2,000,000 of life insurance coverage. His cognitive testing results and lab work are considered acceptable. Should he qualify for coverage? What is known about his physical functioning capacity, and what should you know?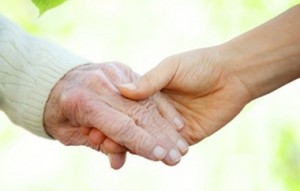 The leading causes of death in the senior population remain heart disease, cancer, cerebrovascular disease, pneumonia/influenza, and chronic obstructive pulmonary disease. While insurers may be able to price for these impairments, it is imperative that, when assessing a mature age applicant, that their ability to function physically is assessed as it impacts how they manage these and other potentially fatal diseases or illnesses.
Frailty is commonly associated with the aging process, but not all seniors become frail. It is an underwriting concern because it is known to be associated with an increased risk of poor outcomes in older adults from both a morbidity and mortality perspective. Older frail individuals tend to be weaker than their peers, and often have complex medical problems. They are less likely to live independently, require assistance with activities of daily living, and, in many instances, may have impaired cognitive abilities. Additionally, most are women, as they tend to live longer than men, are typically age 80 or older, and may be receiving care from an adult child. With the aging of the American population, this group of individuals increases with every passing year.
Frailty defined
Gerontologists have classified frailty as a clinical syndrome in which an individual displays three or more of the following symptoms:
Weight loss (10 pounds or more within the past year)
Muscle loss and weakness
Self-reported feeling of fatigue
Slow walking speed
Low level of physical activity
The signs of frailty – slow and unsteady gait and perceived diminished size due to loss of muscle mass – are often most obvious to those closest to the individual, prompting, in some cases, an application for life insurance coverage. Frailty can lead to serious health consequences, such as debilitating falls leading to serious fractures which could have varying mortality implications depending upon the type of fracture, difficulty in recovery, hospitalization or assisted living , or death.
Frailty and vulnerability to disease, decline and early mortality
In the insurance application process, information regarding an applicant's physical functioning capabilities is generally gathered during the examination process. A paramedic or medical examiner typically asks a series of questions to determine the individual's self-reported ability to perform activities of daily living (ADLs), such as bathing and dressing, and independent activities of daily living (IADLs), including shopping and meal preparation. The examiner then typically conducts a specific test or tests, chosen by the insurer, based upon perceived value in assessing an applicant's functional capabilities.
In Munich Re's recent Mature Age Underwriting Survey , we questioned insurers to determine what the life insurance industry is doing to assess elderly mature age applicant's physical functioning capacity. Virtually all respondents use questions related to ADLs and IADLs, along with a version of the «Get Up and Go» test, which measures gait speed and is a good indicator of mortality risk. Other tests that may be conducted to measure physical functioning, which are less commonly performed, are: Chair Stand, Grip Strength, and Peak Expiratory Flow (PEF) or Forced Expiratory Flow at 1 Second (FEV1) pulmonary function tests.
An experienced examiner can also uncover other clues to an individual's physical capabilities through their observations/notations while conducting the examination. Those can include:
Living arrangement (eg, live alone, with spouse, with other family members, assisted living facility)
Use of assistive device with ambulation (eg, cane, walker, wheeled device, chair lift)
Ability to follow simple directions and complete simple tasks which may be clues to physical and/or cognitive impairment
The skilled examiner may also find other signs relating to a mature age applicant's functional capacity by questioning them carefully and recording all the pertinent details that may be very helpful in assessing the overall risk.
Other tools to consider when assessing a mature age applicant's functional capacity might include:
Motor vehicle records (eg, do they still drive, multiple accidents or violations)
Prescription data (eg, undisclosed medications)
Over the counter or alternative medications
Property check
This information, combined with an Attending Physician Statement (APS) from all relevant medical sources, should be sufficient for you to determine if the proposed insured is a robust or frail candidate for coverage.
It's also important to look for changes that, while they appear minor in a younger applicant, may be indicative of frailty. Such changes may include a pattern of gradual weight loss over time, history of falls with or without fractures, recurring illnesses (especially those that require hospitalization), a change in living arrangements or the need for home health care /assistance, or a departure from long standing social habits. These may be indicative that medical illness or frailty could be developing.
Assessing risk in a mature age applicant can be challenging. Underwriting requires knowledge of the unique risks involved and use of appropriate risk assessment tools for this important and growing market segment. Underwriters should not only rely on widely-used tools and testing, but also take advantage of observation skills in assessing an applicant's risks.
The aging population will continue to grow in numbers, and, in many cases, will continue to lead healthier lives than their contemporaries of 10 years ago. Mature age underwriting needs to stay ahead of this trend to ensure complete and accurate risk assessment of this growing segment of the population.
Source: LifeHealthPRO, June 3, 2014.