.
"Buying life insurance is showing love," says Amanda Korth, a registered representative with Transamerica Financial Advisors, Inc. "But it's also showing selfless love."
Korth and I are talking about the importance of life insurance, and the reasons why Valentine's Day is a perfect time for advisors to discuss the topic with their clients and for their clients to discuss life insurance with their families.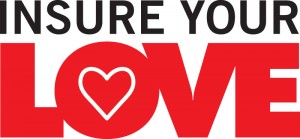 Korth, who works in the Greater Denver Area, tells me of a particular case that has a potentially tragic element to it, a ticking time bomb, if you will, but a case that keeps her focused on the importance of a product like life insurance.
"I have this  man I've discussed life insurance with," she says. "He keeps bouncing from job to job, getting laid off, going from minimal coverage to no coverage at all."
But that's not the whole story, Korth adds. "This man has an 11-year-old daughter. He's diabetic and he's overweight and he's going through life without full coverage for someone who depends on him."
As Korth had said in the beginning of our conversation, life insurance is not only about love, it's about selfless love.
Because, 'life happens'
Next, I speak to Marv Feldman, perhaps the preeminent expert on the importance of life insurance and what it can mean to families who have it, and what it can mean to those who don't.
Feldman is the president and CEO of Life Happens, a nonprofit organization dedicated to educating Americans on the financial and emotional impact of owning (and not owning) life insurance and related products, including disability and long-term care insurance.
"Valentine's Day is a fantastic time to remember family members and to appreciate all they do for you," Feldman tells me. "A lot of times, people will say, 'I love you,' but do they really appreciate all the things you do?"
Because of the love connected with life insurance policies, Valentine's Day becomes the perfect time to discuss the positives of the product with loved ones, Feldman says. Life Happens has developed a campaign around February 14th, a campaign you may have seen tagged on social media sites as #insureyourlove. In our conversation, Feldman explains why the following ideas are great reasons to turn Valentine's Day into Life Insurance Day.
Many agents and advisors launch an annual life insurance sales push around Valentine's Day.
1. Jumpstart your year
Yes, Valentine's Day is February 14th, not January 1st, but Feldman says Life Happens has built the #insureyourlove campaign around Valentine's Day, not only to make that emotional connection, but the organization also sees the date as a launching point for many agents and advisors' year.
"People ask, 'why Valentine's Day?'" Feldman says. "We look back to the end of the year. Everybody was working like crazy to hit their numbers and by the end, they either had a great year or a bad year. They exhale, they develop their plans, suddenly they look up and go, 'wow! I'm already six weeks into the new year.' We believe that Valentine's Day is a great point, no matter what's happened in the past six weeks, to really jumpstart the new year."
Recent research indicates that Americans are becoming more open to life insurance purchases.
2. People want the policy
A 2016 study conducted by Life Happens and LIMRA revealed that Americans are becoming more open to discussing life insurance. Nearly 90 percent of consumers agreed that most people need life insurance. Another 66 percent of consumers say they are at least somewhat likely to recommend life insurance ownership to others.
"We're encouraged by Americans' understanding of the need for life insurance and their openness to consider purchasing it," says Feldman. "While not everyone who shows interest in life insurance ultimately buys it, increased awareness of the importance and benefits of a life insurance policy is a promising development."
Roughly three out of four millennials would recommend life insurance to a friend.
3. The tech connection
The LIMRA-Life Happens study revealed that millennials are bullish on life insurance, with 77 percent of them willing to actually recommend ownership of a life insurance policy. One way to reach that cohort: A third of the tech-savvy generation said technology could draw them in.
"New technologies, such as wearable activity trackers and smart scales are not only able to help Americans live healthier lives, but can be the key to developing relationships between insurance companies and policy owners throughout their lives and into retirement," says Todd A. Silverhart, Ph.D., corporate vice president and director LIMRA Insurance Research.
There are two constants in life insurance sales: People still need it, but they often overestimate its cost.
4. The cost myth
Feldman began his insurance career as an agent with New York Life in 1967. While many things have changed in the industry, two constants have not: People need life insurance and people overestimate how much life insurance costs.
The LIMRA-Life Happens study found that the main reason people put off buying life insurance is cost, with 63 percent saying that it's too expensive. However, Feldman says 80 percent of consumers overestimate the cost. Nearly 25 percent believe that a $250,000, 20-year level term policy for a healthy 30-yr-old would cost $1,000 a year or more. Feldman says it would actually cost about $150.
"When we talk to consumers, we get quotes from them that are often ten times the true, actual cost of a policy," says Feldman. "As an industry, there's a tremendous opportunity for us to educate the public on what those true costs are."
As Amanda Korth, a registered rep with Transamerica says, "Buying life insurance is showing love, but it's also showing selfless love." (Photo: iStock)
5. A love thing
The 2017 Insure Your Love Study reveals a number of disconnects between the love that exists within families and the love they show in protecting themselves with life insurance.
Three percent of respondents said their cell phone is their most important priority and 20 percent have cell phone insurance, while 80 percent say family is most important, but only 55 percent have life insurance.
Consumers are expected to spend on average $128 on Valentine's Day this year. They could add life insurance for as little as $13 a month.
Eight in 10 Americans say family is most important to them, but only 55 percent of them have life insurance.
Most people protect their "things" with insurance than protect their loved ones (car, 79 percent; home, 67 percent; family, 55 percent)
Millennials say they're willing to pay $718 a month to ensure financial security for their loved ones yet only 53 percent have life insurance.
Feldman adds, "These are the reasons Valentine's Day is perfect to open up these discussions about life insurance. Some people might think this seems like a strange gift, but if a family member is no longer here, and there are no money or assets coming in, then there is no greater gift than the gift of life insurance."
Source: lifehealthpro.com – Feb 14, 2017
More information:
---
Vincúlese a nuestras Redes Sociales:
Google+      LinkedIn      YouTube      Facebook      Twitter
---

.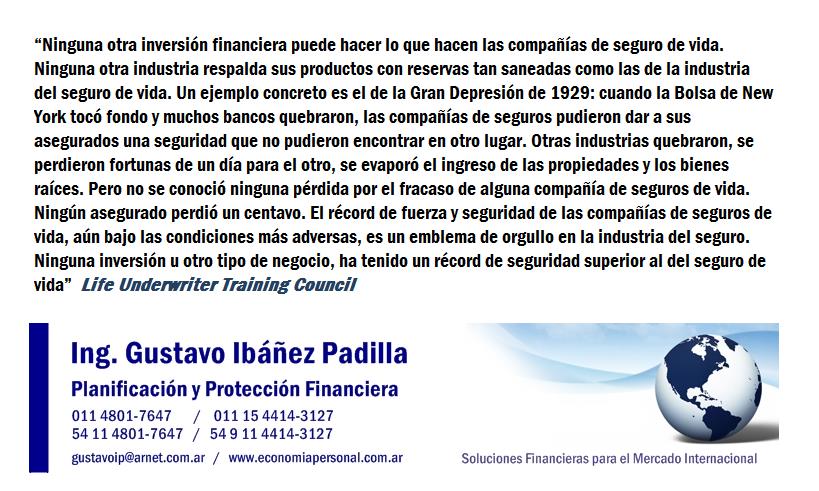 .