Brexit, twilight of globalization?
Brexit, twilight of globalization? Not quite, not yet
By Mireya Solís.
The Brexit vote has stunned us. It has shaken us. It has forced upon us a set of dreadful questions none of us ever wished answers were required for:
How do you disarticulate deeply integrated economies? How do you prevent the rancor of the U.K.'s divorce from the EU wreaking more havoc, not only in Europe but in the rest of the world? The divorce metaphor is apt here as it signals the treacherous waters ahead when the feeling of betrayal and the temptation of revenge may result in a misguided punitive approach to separation. Let's not forget that almost half of U.K.'s referendum voters chose «remain.» Let's not forget that the youth in the U.K. overwhelmingly chose the EU for their future. EU leaders therefore face the ultimate test of leadership. In negotiating exit terms they must strengthen this constituency for internationalism. The U.K. needs committed internationalists. We all need them.
How do you prevent rising nationalism from dialing back globalization? Is the «Great Convergence» at risk? In the past few decades, developing countries have emerged into the international trading system, and in opening their economies they have lifted millions from abject poverty. Will this future be off-limits to the next round of poor nations seeking to avail themselves of the opportunities of the international marketplace? Has globalization already peaked and are we to be the unlucky generation that lives through the tumultuous process of retrenchment? Are we to feel firsthand the dread that the generation of a century ago experienced when they all suffered from beggar-thy-neighbor policies?
Are we next? Are the forces of economic nationalism and nativism that drove the referendum outcome in the U.K. unstoppable elsewhere? Will they decide the outcome of the American presidential election this fall? And if so, what happens to the international economic order?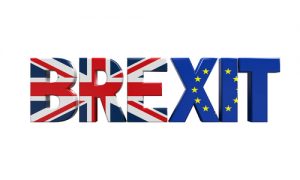 These are still imponderable questions, but I would venture two answers: Brexit is not the final indictment of globalization, and our futures are not yet destined to be ruled by the politics of grievance.
The United States need not become the next domino to succumb to the harmful influence of populism. The parallels in the anti-globalization campaign on both sides of the Atlantic are of course unnerving:
Anti-elitism: Fueled by the sense of economic disenfranchisement of older white voters who feel that a future of «splendid isolation» is possible.
Nationalism: Driven by a desire to «take back» our country.
Nativism: Spurred by strong anti-immigration feelings and rejection of a multicultural polity.
But the differences are also striking, especially when it comes to the issue of trade which commanded so much attention during both the Brexit campaign and the American presidential nomination debates. In reading the «Leave» campaign's statement on trade policy, you will not find:
The rejection of trade deals for «killing jobs» with special blame placed on developing countries (aka China) for inflicting a mortal wound on manufacturing prowess;
The promise to impose punitive tariffs on major trading partners even at the risk of initiating a trade war;
The call for a boycott of firms that relocate part of their production overseas.
Brexit then is not an endorsement of the Trump brand of predatory protectionism.
Instead, what the Leave campaign offered on trade policy are heaps of wishful thinking and hidden truths. It sought to downplay the importance of the EU market to U.K. producers in order to justify setting its sights on other horizons. It promised to open up trade opportunities and job growth by negotiating trade deals with emerging economies such as China and India. And it confidently stated that trade links with the EU could be restored through a U.K.-EU trade deal that would mirror what countries like Norway have done. But this optimistic prognosis left out a lot. For starters, a future U.K.-EU free trade agreement will most likely yield pared-down benefits. Norway gained access to the single market by agreeing to free movement of labor that Brexiters vehemently reject. Moreover, the U.K. cannot chart its own course on trade policy until its separation from the EU is complete. Restructuring U.K.'s trading relations will take years and the results are hard to predict. But the costs of uncertainty are immediate as companies and investors will recalibrate their strategies without waiting for a protracted process of trade negotiations.
Brexiters struck a xenophobic note, but did not produce an overtly protectionist manifesto. Yet, their success at the ballot did deliver a major blow to economic internationalism. Trumpism is both xenophobic and protectionist, and were it to prevail in the November election, its negative impact on globalization will be vastly more profound. But the die has not been cast, and there are sound reasons to doubt a Trump victory.
If we are to prevail in overcoming the politics of grievance, we must first reckon that populism did not materialize from thin air. It is based on a fact: As globalization intensified during the past two decades, the middle classes in the industrialized world experienced stagnant incomes. The inward push is enabled by the manipulation of this fact: Offering trade as an easy scapegoat for a vastly more complex set of factors producing economic disparities (such as technological change and political decisions on taxation, education, and safety nets). And this populism is based on a false promise—that «taking control,» i.e., taking our countries out of the existing trading regime will make those left behind better off. Its one unmistakable deliverable will be to make all of us worse off.
Mireya Solís is the Philip Knight Chair in Japan Studies and senior fellow in the Brookings Center for East Asia Policy Studies. An expert in Japan's foreign economic policies, Solís earned a doctorate in government and a master's in East Asian studies from Harvard University, and a bachelor's in international relations from El Colegio de México. Her main research interests include Japanese politics, political economy, and foreign policy; international and comparative political economy; international relations; and government-business relations. She also has interests in broader issues in U.S.-Japan relations and East Asian multilateralism.
Source: brookings.edu, June 27, 2016.
---

.