AI is rewriting John Keynes equation of employment
Back in 1930, Keynes predicted that the working week would be drastically cut, to perhaps 15 hours a week, with people choosing to have far more leisure as their material needs were satisfied. His prediction is slowly becoming true, but not because of satisfied material needs, but more due to automation and eventually AI and robots.
The famous equation about the rate of involuntary unemployment (see left one below) is driven by labor supply and rigid wages.
Supply and demand balance out and set wages, but if labor supply would rise (and demand fall) and wages stay rigid, this would increase involuntary unemployment.
Here are some of my own projections, the point being that salaries keep increasing just with inflation, but real wages have been flat since 1970.
 A short introduction, first there were the luddites, destroying machinery, which automated mundane tasks. People tell us, we should be happy that we don't need to do these anymore. This is all history, from which we moved on:
Working the fields / weaving: Let's assume that required a machine with IQ 80 or MIQ of 80, production increased and more products were sold on markets, consumption increased, transportation was needed and distribution of goods into shops. More roads were needed etc, we found a replacement occupation in the next layer.
Working as a driver / service industry : assume it requires a machine of IQ 100-110, more complex tasks, product knowledge, navigation, forms to be filled, start of knowledge industry. These jobs are being replaced now as we get automated trucks, drones delivering, online shops replacing shops on the street.
Working in an office Knowledge Industry : assume it requires an IQ of 100-120, even more complex tasks, which involve creation of new products, design, programming, lawyers, accountants, doctors etc. We are not there yet, but we soon will have AI which can do basic tasks of doctors, writing news articles, design thinking, algorithms which categorise knowledge and lets you search it.

.
People are being pushed to become Data Scientists, AI programmers, math geniuses writing algorithms, all jobs which likely require an IQ of 130+. Programs can now write music and are starting to be creative.
The trend I see is that, yes we will be able to find new jobs, but they will require really highly intelligent people, which covers only a small percentage of the population, no matter how much education they have received. Maybe becoming cyborgs will be the answer, if we believe Elon Musk.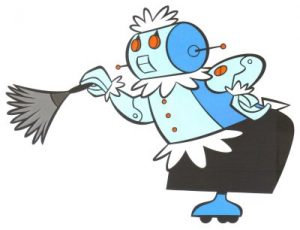 So automation does create new jobs but not as many as it destroys. Inevitably AI and computing will outsmart people and what work will there be left for people to do? One argument which speaks against that is that the more robots and AI we have the more goods they will produce and the cheaper they will become. We will be richer. But who is this «we» group? In the last economic conference at Davos it was announced that in 2010, 43 people were as rich as 50% of the poorest on this earth. In 2016, this has now gone down to 8 people! 8 people as rich as half the world combined.
This points to the inequality gap becoming bigger and bigger, and only those who own robots will earn an income.
The economic counter-argument is that it will balance itself out, robots will not produce goods which people cannot buy. Or have no money to buy, hence if people lose their jobs there will be less robots producing things. In my opinion, this may balance the economics formula, but not the rate of unemployment.
And so, robots will start producing the goods for people who do have the money, exactly how it is in the world right now. The West produces goods for the western world (at their income rate) and not for 3rd or 4th world countries, where there is very little income. This will increase the inequality even further, effectively raising the rate of unemployment, as less money is spent. Goods will be produced for the rich.
What will countries do to protect themselves? Raise taxes on robots? Factories will just move to a safe-haven country. For now the only savior I see is the IOT industry, which will create millions of jobs installing devices in all sorts of places which require maintenance and support. This will provide even more data to the rich and grow the knowledge industry. Knowledge after all is power!
Source: linkedin.com/pulse, Feb 16, 2017.
Más información:
Los nuevos Paradigmas del siglo XXI – Economía Personal
.
El Mundo está cambiando – Economía Personal
.
El Futuro del Trabajo en el Siglo XXI – Economía Personal
⇒ ¡Descubra las Oportunidades del siglo XXI!
.
Los desafíos del Trabajo en los próximos años – Economía Personal
.
Los avances de la robotización y la destrucción de puestos de trabajo – Economía Personal
.
---
Vincúlese a nuestras Redes Sociales:
Google+      LinkedIn      YouTube      Facebook      Twitter
---

.
.
How The Economist is wrong about Artificial Intelligence
By Aki Ranin. COO @ Bambu | Blogger and Speaker on Fintech | Health & Fitness.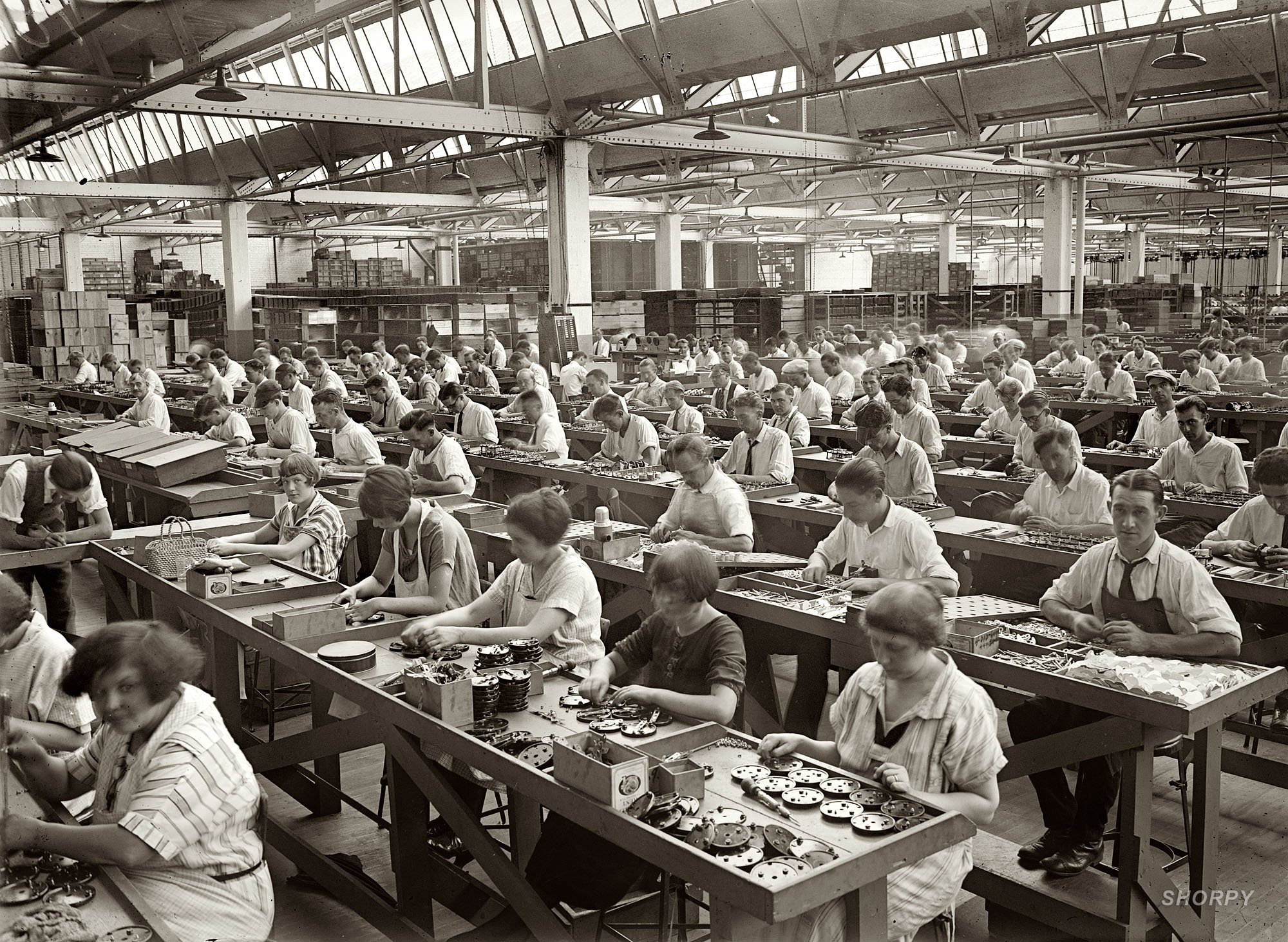 .
Recently The Economist published a special report called Lifelong learning is becoming an economic imperative, talking about how the workforce will need to adapt to increases in technology and automation across industries. Short version, resistance is futile. Long version, read on.
Yet as elegantly analyzed by Denis Sproten in his piece AI is rewriting John Keynes equation of employment, it really isn't that simplistic. In the aftermath of the first industrial revolution, you saw manual laborers go from farms to factories. The cognitive requirements were higher, but most handled the transition in stride. Today, workers are transitioning from factories to offices, again increasing the cognitive requirements, but still most people cope. Can we level up forever, you ask..?
.
Nope. Nuh-uh. Technology is improving at an exponential rate, yet our genetics are improving through evolution at a linear rate, if at all. At some point, exponential leaves linear in the dust. We're at that junction.
Automation combined with Artificial Intelligence means this time there is no new labor environment. We just don't need you anymore, Pete. Automated software and hardware only need a few specialists to design and operate them. The cognitive requirements for such sophisticated engineering work are simply beyond reach for the majority of the global workforce. Re-education bootcamps and online courses aren't going to help much.
There are two main forces at play:
A: The automation of work is increasing
.
Back in the early 2000's, there was a lot of excitement around industrial automation. Replacing people pushing carts and packing boxes inside factories. Machine vision to instantly examine every single product for defects. Increased production. Fewer stoppages. Higher quality. Lower cost. No brainer, literally. Some workers moved into cushy back-office jobs, others didn't. These aren't intelligent machines either; they mechanically repeat a series of carefully (human) choreographed movements to do the job. Like a metallic and slightly terrifying marionette.
Now we're already seeing the advent of Robotic Process Automation, which doing the same thing to software and data processing. Instead of having an army of offshore workers process Purchase Orders or process expense reports, you train a software robot how to do it. This will be a huge disruption for the massive offshoring industry in Asia.
The problem is exemplified in the recent news from Infosys releasing 9,000 employees from jobs that can be carried out by just 500 employees empowered with automated software.
This pace of human replacement becomes exponential with the advent of artificial intelligence. An intelligent robot or algorithm isn't restricted to clearly repetitive manual tasks. Intelligence implies decision making, even creativity. It can learn by itself. You can replace entire business processes and divisions of human workers with artificial intelligence. We are the very beginning of this evolution of automation. Buckle up.
Elon Musk has estimated that up to 12-15% of the global workforce will be displaced through driverless cars. That could happen over the next two decades, even faster in developed markets. That isn't a lot of time to prepare for this transition.
B: The complexity of work is increasing
.
Yes, there will still be jobs. The requirements will again take a notch up. Way bigger than last time. Right now the trend seems to be to get into software, but that may be short-sighted too. With visual design tools and A.I., you can certainly replace an entry-level programmer. Pretty soon A.I. will re-write its own code.
A good algo will create fewer bugs, consume less pizza, and work around the clock
Today's flavor of the month, data scientists, are having a good time in the job market. Everything's better with a sprinkle of #machinelearning, amirite? Will that be the case in 10 years, though? Machines are getting pretty good at finding patterns in data, too. Betting your career on a specialist skillset in such a time of disruption is a tough proposition. In my mind, I would rather bet on interpersonal skills, a wide personal network and a solid understanding of basic sciences.
Good generalist > great (obsolete) specialist
So in summary, most manual work will be replaced by physical robots, and most simple cognitive tasks will be replaced by software.
Sooo, what are we humans supposed to do then…?
#1: Power
Humans are great at concentrating power. I will take your marbles, because I can. We've already seen this in the development of the stock market. Historically speaking, profits are at an unsustainable level. It shouldn't be possible. But it is, and technology, offshoring and now automation are the reason. Companies can afford to pay people less, often the biggest cost driver, while continuing to generate more revenue. Slowly they are also reducing headcount, but consistently creating bigger profits for shareholders. That's how the system is designed to work. Sell more, pay less #bossmove
.
Today the 8 richest people on Earth own as much wealth as the poorest 50% of the world. If you thought there was already a power imbalance in the world, wait for the next 10 years as automation and artificial intelligence spread across industries. Wealth will increase, but it will fall into far fewer hands.
If knowledge is power today, intelligence is power tomorrow
The unfortunate truth about the current global economy is that it is driven by increased shareholder value. Not employee. Not society. Shareholder. Not a shareholder? Sucks to be you.
#2: Creativity
Humans will still own creation. Well, for a while. Maybe not that long, actually. Algorithms can already write code, design hardware, write songs, craft poems, and paint. Still, certain people will always strive to create, whether or not there's a market for it. We'll always have some form of art. We'll play sports. Yet for most commercial purposes, the machines will take over. Their rate of improvement isn't linear, it's exponential. They simply aren't limited by squishy things like DNA.
Relax Bob, go throw a ball or something. Leave the thinking to your buddy Hal.
Eventually, the machines will design better machines, and we won't even need to worry about that. We won't know how they work, but how could they explain it in terms we mortals could understand…?
#3: Leisure
What if we just, like… didn't work. At all.
Think of a vacation that never ends. What would you do? Anything? Everything? It would be amazing initially. But is fun really enough for humans? Weren't we great explorers once? Would Albert Einstein have settled for fun? Buzz Aldrin? Elon Musk? Would you?
(Un)Luckily, Virtual Reality has you covered. Try the virtual Mars experience, narrated by virtual Elon Musk. Download Zuck's Virtual Startup and be the next Facebook! Take a break from serious work, and let's become warlock elves in World of Warcraft VR3D. Why even walk at all, when you can fly on top of Mt. Everest in the comfort of your own sofa?
.
Think fat people on floating beds doing online shopping all day while sipping smoothies, like in Wall-E. Think people permanently engrossed in Virtual Reality, like in opium dens of old.
Then again, maybe we'll all just take up fun, rewarding hobbies like yoga and scrapbooking. Well, virtual yoga if we're feeling lazy that day. Or just watch the A.I. workout, really.
Don't bite the metallic hand that feeds you
If we're not working for money, then who's paying for all this? Bill Gates and others have advocated taxing robots. Not even Wall-E can beat the tax man, hah! While a likely short-term solution, that clearly becomes entirely ambiguous and impossible to police in the case of software automation. Dagnabbit.
Elon Musk, among others, has proposed the concept of Universal Basic Income. Finland is already running trials. You get paid to live. No questions asked. Do whatever you want. Woohoo! Except maybe crime. And strictly no complaining about the machines.
This is the unfortunate end-state of this path. We'll be relegated to pets, essentially, playing around harmlessly while the machines work tirelessly on our behalf. Hopefully more like a human-size hamster cage with cool slides and stuff, and less like the human battery farm of The Matrix.
Trump, the great socialist, to the rescue!
Ironically, it may be capitalist poster boy, Mr. Trump himself, who comes to the rescue. What we're already seeing is a new trend of nationalism, focusing on internal affairs first. Companies are suddenly rewarded for creating jobs in the homeland. That obviously doesn't sit well with global competitiveness. For most businesses, it would be more efficient to offshore and automate. Perhaps Trump's populist approach is a way to slow down or counter this trend of automation by enforcing domestic employment… maybe he really IS that clever? Hmmm. Umm? Yeahhh.
The real issue that we'll be facing is the true purpose of human progress. Is it still progress if it only applies to a chosen few?
Even if such issues were dealt with temporarily and locally, the networked global economy will create interesting new conflicts. Most U.S. companies have a majority of their business and operations outside the country. Think Apple, Google, Amazon, GE, J&J, Pfizer, Intel, etc.. Are they liable for outcomes of workforce automation in every country? Will Apple be liable for eventually replacing their planned India manufacturing staff with robots and algorithms?
Who decides that? It's going to be a big mess.
What can you do, except get fat and wait for the matrix to switch on?
Become a shareholder. Be the guy that automates, not the guy that gets automated. Build passive income. Learn yoga. Start your own business. Enjoy life as we know it.
It ain't gonna last.
—
Do you think this is pure fantasy, or are you already busy stocking beans and ammo to fight the robot uprising? Share and comment below.
Source: linkedin.com/pulse, Feb 20, 2017.
Más información:
Los nuevos Paradigmas del siglo XXI – Economía Personal
.
El Mundo está cambiando – Economía Personal
.
El Futuro del Trabajo en el Siglo XXI – Economía Personal
⇒ ¡Descubra las Oportunidades del siglo XXI!
.
Los desafíos del Trabajo en los próximos años – Economía Personal
.
Los avances de la robotización y la destrucción de puestos de trabajo – Economía Personal
---
Vincúlese a nuestras Redes Sociales:
Google+      LinkedIn      YouTube      Facebook      Twitter
---

.
.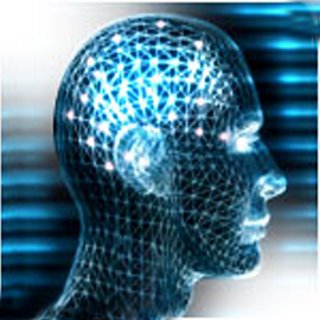 Los abogados y su juicio final
Llegó la inteligencia artificial. Se retira el abogado?
Pueden la computadoras reemplazar a los abogados? Veamos: almacene en una computadora todas las leyes que le regulan en su jurisdicción. Para resolver un caso, almacene todos los hechos, de todas las partes, que se relacionan con él. Luego, utilice un programa apropiado y obtendrá una sentencia. Así, sin interminables presentaciones, un conocimiento de la ley parejo y una rápida resolución.
Parece extraño, pero es posible. Hoy, los abogados se encuentran apabullados por la cantidad de información que deben procesar y lo cierto es que la inteligencia artificial puede adaptar softwares para que lleguen a conclusiones idénticas a las humanas.
Todavía no sabemos cuál va a ser el impacto final de estos avances, por ahora, los abogados pueden sacar ventajas: es más creativo concentrarse en el razonamiento de una solución, que analizar montañas de documentos, extraer pilas de información rutinaria y superficial sólo para evaluarla luego- también durante horas interminables.
De modo que no parece ser el final, sólo el comienzo del final…
Fuente: Foresenics, 17/09/15.
---
---
Por primera vez, un robot da clases en una universidad
La nueva «profesora» se llama Hermosita. Basó su primera clase en una presentación de PowerPoint, mientras gesticulaba sus brazos articulados. Mirá las imágenes.
Xiaomei ('Hermosita', en castellano) es el nombre de la primera profesora robot del mundo, que dio una clase magistral en la Universidad Jiujiang, en China. (REUTER)
La Universidad Jiujiang, de la provincia china de Jiangxi, recibió ayer la primera clase impartida por una profesora robot del país, informó hoy el portal de noticias China.org.
Xiaomei ("Hermosita"), como se llama la robótica docente, basó su primera clase en Jiujiang en una presentación de PowerPoint y, mientras impartía la lección, gesticulaba con unos brazos articulados y se desplazaba por el aula universitaria.
La robot, diseñada por un equipo de investigación de la universidad, es capaz no solo de enseñar las lecciones para las que se la ha programado, sino también de establecer interacciones simples con los estudiantes que forman su audiencia.
El grupo de Ingeniería Informática y Robótica Inteligente de la Universidad Jiujiang es el responsable del nacimiento de este robot, explicó su director, Zhang Guangshun, a los medios locales.
Los robots habían trabajado hasta ahora en fábricas, en hoteles, en las tareas domésticas, en rescates en catástrofes, en la exploración espacial o incluso como periodistas y acaban de sumar una nueva profesión a la lista, la de profesor.
Fuente: Clarín, 04/06/15.
.